Meghan of Busy Crafting Mommy Designs is the featured designer for the first half of the month. This means that her whole store is on sale for 50% off and she has some great challenges and activities planned where you can earn up to $8 to her store. She also has a speed scrap planned for next week (Tuesday Oct, 8 at 9 EST) with a cute fall mini as the prize :)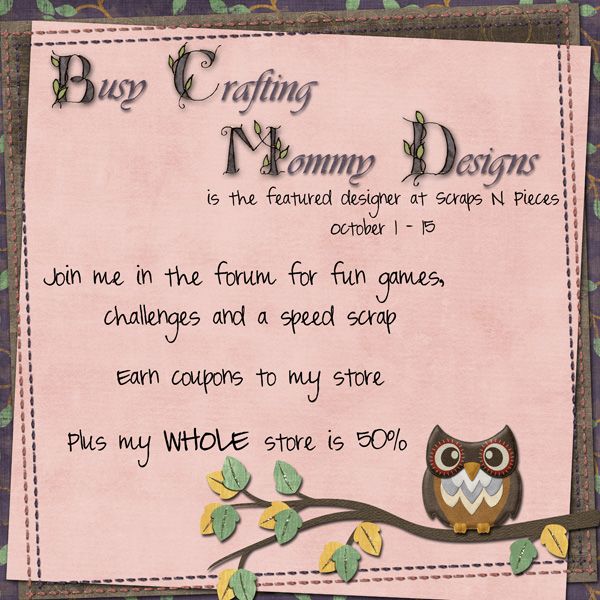 And finally, Busy Crafting Mommy Designs is having a CT call!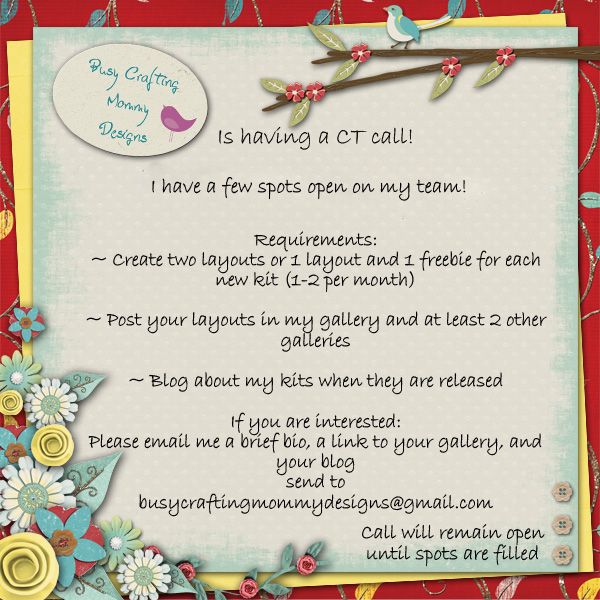 Create 1 layout and 1 freebie or 2 layouts with each kit (usually releases 1-2 a month) Post your layouts in her store gallery Blog about her kits when they are released If interested send her a brief bio, a link to your best gallery, and the link to your blog. email Meg at busycraftingmommydesigns (at) gmail.com .